Dear Cultural Champion,
This is a special and very important appeal. Unless we raise another $400,000 before June 30, there will be a reduction in Oregon Cultural Trust grantmaking for the FY2020 funding cycle, to be awarded this summer.
We've done the math, and if half of our donors committed to an additional $100, we would make that goal! To jump start the effort, we – along with several other board and staff members – have committed to leading the challenge and making our additional donations this week.
Your donation now will help us maintain grantmaking across the state this year. And of course you will qualify for a 100% tax credit!
We are incredibly grateful to all of you who matched your cultural donations with a gift to the Cultural Trust in 2018, but a few key factors led to a decline in overall fundraising. Luckily, the grantmaking budget is determined by fiscal year results – so with your help we can make up the shortfall.
We know that federal tax reform led to some people changing their giving habits. We also attribute the results to a reduced marketing and promotion budget that limited our direct mail appeals and other efforts. We are hard at work analyzing the results and will adapt our 2019 campaign accordingly.
Last week we gathered with Oregon's 45 County and Tribal Cultural Coalitions for a day of learning, sharing and networking at the Willamette Heritage Center. Their passion and commitment to enriching the lives of all Oregonians is remarkable. We must not fail them now – the more than 450 local grants they award across the state each year, combined with our direct grants to cultural nonprofits and our five Statewide Partners, is the lifeblood of our statewide impact.
Again, thank you for your past donations to Oregon culture. Please continue that support by making an additional $100 donation today.
We are counting on you.
Sincerely,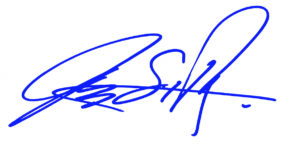 Chuck Sams, Board Chair     Brian Rogers, Executive Director