Salem, Oregon – Mark Renard, the executive vice president of Johnstone Financial Advisors in Lake Oswego, has been appointed to the Oregon Cultural Trust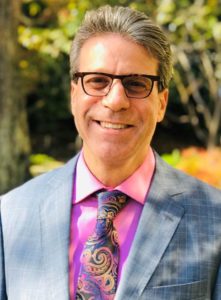 Board of Directors by Gov. Kate Brown. The appointment was confirmed by the Oregon Senate on Nov. 19. He fills a position vacated by Carole Morse, who completed a second four-year term at the end of October.
Renard's responsibilities at Johnstone Financial Advisors include managing the advisory department and trading. In addition, he serves as the personal financial advisor to individuals and families throughout the United States, assisting them in the areas of financial planning and insurance, investments, retirement plans and estate and tax planning.
For several years Renard has applied his financial acumen to advocating on behalf of the Cultural Trust, authoring opinion pieces and founding AccessArt, a co-op marketing and art exhibition program. AccessArt connects business, the community and artists at quarterly events hosted at Johnstone's historic building in downtown Lake Oswego. The events raise money for the Cultural Trust both through sales of art and a direct appeal to existing arts, culture and heritage donors to become Cultural Trust donors.
"Mark has been a great champion of the Cultural Trust for years," said Charles Sams III, chair of the Cultural Trust Board. "We are extremely fortunate that he has agreed to make his passion for our work official by joining the Board of Directors. His expertise and energy will be great assets in growing our base of support for the cultural tax credit."
"It's a great honor for me to join this talented team of arts, heritage and cultural leaders from around the state," said Renard. "I'm looking forward to increasing capacity for cultural activities in the great state of Oregon."
Renard previously served as president of the Ice Age Floods Institute, where he worked closely with the Pacific Northwest Congressional Delegation to pass the Ice Age Floods National Geologic Trail Act.
In addition to a bachelor's in marine engineering from the California Maritime Academy, Renard is accredited as an asset management specialist by the College of Financial Planning and earned an executive certificate in financial planning from the University of Portland. He also holds a certificate in investment management and theory practice from the Yale School of Management.
Renard also is an Iron Man, having completed one of the most difficult long-distance triathlon races organized by the World Triathlon Corporation. He has a daughter attending Portland State University and a son attending University of Puget Sound. He enjoys studying, surfing, hiking, swimming, running and yoga.
Renard begins his four-year term immediately.
# # #
Created in 2001 by the Oregon Legislature, the Oregon Cultural Trust is a testimony to how much Oregonians value culture. No other state provides a 100 percent tax credit to inspire cultural giving. As uniquely Oregonian as public beaches and the bottle bill, the Oregon Cultural Trust was established 18 years ago by the Oregon Legislature as an ongoing funding engine for arts and culture across the state. Oregonians fund the Cultural Trust. We, in turn, fund the artists, potters, rappers, acrobats and dreamers who make Oregon, Oregon. In 2017 Oregonians gave $4.9 million to the Cultural Trust, our all-time record. Sixty percent of that went straight back to the field. The remaining 40 percent helped grow our permanent fund. Our three grant programs fund our five Statewide Partners, 45 County and Tribal Coalitions and qualified cultural nonprofits through competitive Cultural Development Grants.