Bri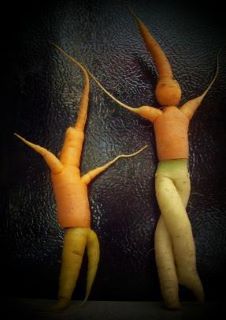 nging Northwest filmmakers to a pizza box near you. This joining of food and culture happens at just the right time, as the "This is Culture" Photo Contest wrapped up yesterday with ample examples of food and culture photos. One of the "This is Culture" Photo Contest sponsors, Whole Foods, is eager to choose finalists for their prize "Food Culture", who will be eligible to win a G12 camera, and a $300 gift certificate to Whole Foods. And you're the judges. That's right visit Facebook/CulturalTrust to find out how you can choose your favorite from the finalist for all categories, including the "Food Culture" category.
We all know that Portland is a city of great art and delicious food. This November the Northwest Film Center is also helping bring the two together through an exciting new partnership with Lonesome Pizza.
Lonesome Pizza is a Portland favorite for delicious pizzas with creative names, whose owners are on a mission not only to make a mean pie but also to promote independent artists and musicians to their followers. Inside every Lonesome Pizza box, alongside their "John Stamos vs. the Entire Comanche Nation" pizza, customers can find photographs, articles, even sample CDs, from an under-appreciated or little known artist or musician selected by Lonesome Pizza staff. The hope, according to Lonesome Pizza, is "to bring a couple of new artists to your attention with the hopes that you'll enjoy what they do as much as us." Artists featured have included Portland photographer Corey Arnold, movie poster designer Dawn Baillie, and Chicago-based singer/songwriter Judson Claiborne.
Beginning November 1, you can find filmmakers inside your Lonesome Pizza box. The Northwest Film Center—which is dedicated to supporting the works of regional filmmakers in all venues, from a theatre in Montana to a pizza box in Portland—hopes that pizza lovers will find new artists to explore in its complimentary DVDs featuring selections from the 37th Northwest Film & Video Festival, which will be included in Lonesome Pizza boxes through the month of November. Each DVD contains a program of short films compiled from the 2010 Festival, including such talented and acclaimed filmmakers as Orland Nutt, Michael Ward, and Brian Libby. "It's about making art accessible," Festival director Thomas Phillipson says. "We hope that this partnership with Lonesome Pizza brings the work of Northwest filmmakers to a whole new audience."
In addition to offering these complimentary DVDs to Lonesome Pizza customers, the Film Center invites pizza lovers and cinephiles alike to this year's 38th Northwest Filmmakers' Festival, which takes place November 11-20, 2011, at the Film Center's Whitsell Auditorium in downtown Portland. The full line-up of Festival screenings and events can be found at http://festivals.nwfilm.org/nwfest38/.
The Northwest Filmmakers' Festival was a Cultural Trust Development Grant recipient in 2010-11.
Photo by Jakz Larsen. He writes,"The carrots in this picture are unaltered, except that I removed their tops and attached them to each other for the picture."