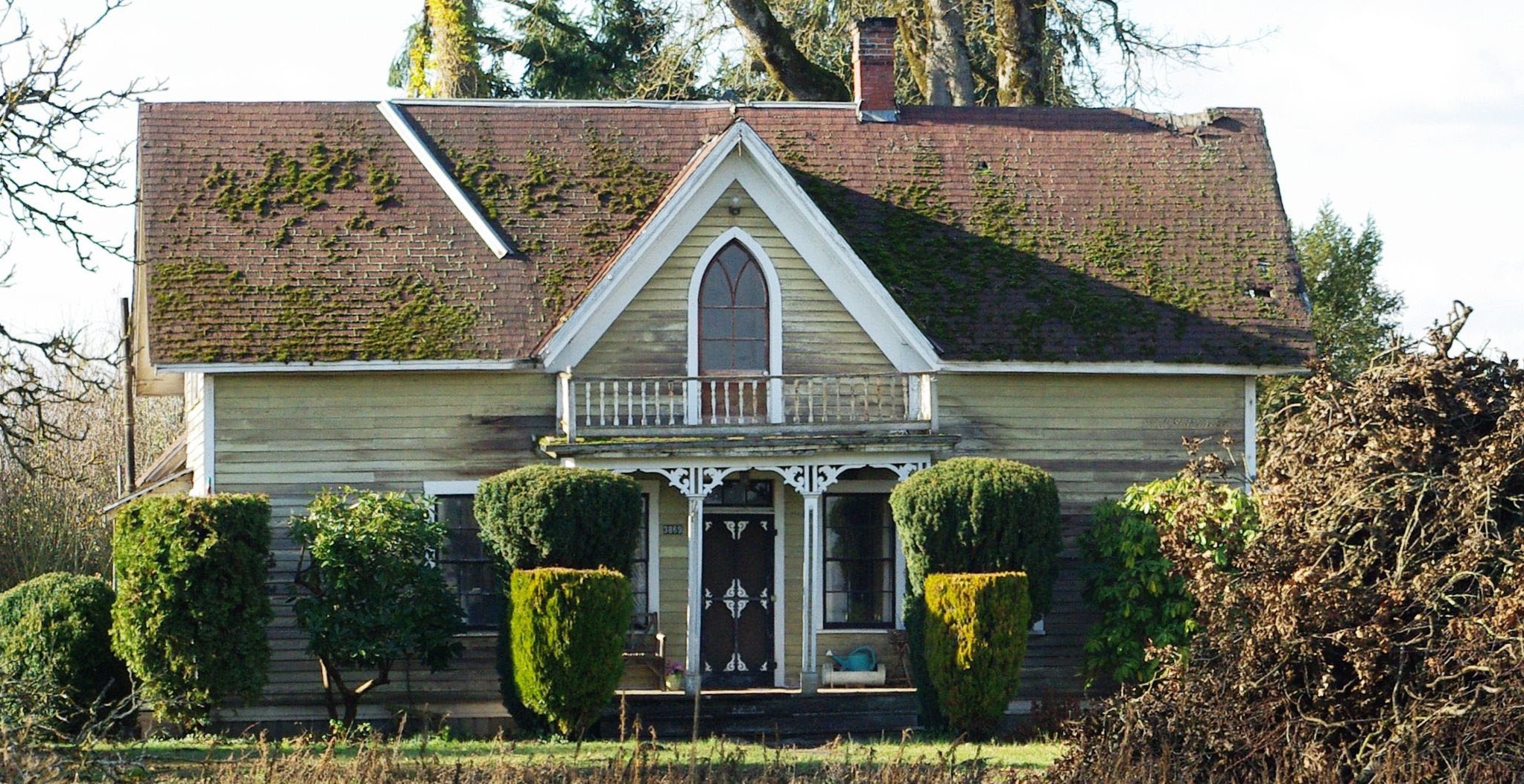 Did you know 4,600 barns were built by Oregon Trail Settlers through Willamette Valley land claims from 1841 and 1865?
And did you know only 23 remain?
But, with funding and support from the Cultural Trust and its partner, the State Historic Preservation Office (SHPO), Portland-based nonprofit Restore Oregon is taking steps to preserve the homes and barns that made up the original Pioneer settlements.In 2010 Restore Oregon (then called Historic Preservation League of Oregon), created an annual list of Oregon's Most Endangered Places.
A grant from the Trust enabled them to do outreach and education about these old buildings, and community engagement around their restoration in more than 10 towns and cities statewide. They noticed that many applications came from Willamette Valley farms, all over 150 years old and, according to Restore Oregon Senior Field Programs Manager, Brandon Spencer-Hartle, "not up to code, or falling down." Most of these properties have stayed in one family since the original settlements, said Spencer-Hartle. "Some of them are surrounded by cities and towns now, and maybe the current owner doesn't know what to do."
By the third year of the Endangered Places project, the organization decided to group the homesteads into one category, listing over 230 properties as Endangered Pioneer Era Settlements. "Instead of a campaign to save one building, it became a campaign to save several buildings or a type of building," said Spencer-Hartle. Restore Oregon teamed up with SHPO, which did a nine-county survey over three months and released a report on its findings. "People came on the Oregon Trail and built their own barns with hand-hewn timber and no nails," said Spencer-Hartle. "It was the beginning of Oregon's agricultural history."
The Oregon Trail may be Oregon's most famous icon, as recognizable to many visitors as Mt. Hood. "We'll lose the wagon ruts over time, but what will still be around, if we want them to be, are the original homesteads," said Spencer-Hartle.
Applications are now in place for the National Park Service to place all these buildings on the National Historic Register of Places, but that could take six months or so. Meanwhile, Restore Oregon is planning community outreach, including informational "Preservation Pub," nights at local brewpubs across the Willamette Valley. "Most of the restored houses become museums, government property, or private homes," said Spencer-Hartle, but he believes that's a limited scope of what the houses and barns could become."There are opportunities for agricultural and heritage tourism, to turn the buildings into restaurants, tasting rooms, B&Bs, agri-B&Bs, outdoor concert venues. The question is, how do you reinvent these properties to be economically viable and have contemporary uses? It's a new mentality."