Show your love for #ORCulture!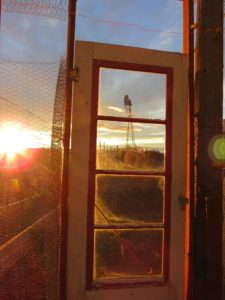 It's time to celebrate Oregon's Days of Culture by posting your favorite cultural images and videos Oct. 1-8th.
All who post will be entered to win cultural getaways to the Gorge, Central Oregon or Southern Oregon – the parts of our state most affected by the recent wild fires.
Show your support by sharing your cultural experiences and images via Facebook, Instagram or Twitter with hashtag #ORCulture. The more you post, the better your chances to win!
Winners will be randomly drawn on Tuesday, Oct. 10.
Pictured: June Nissinen, the grand prize winner of the 2016 Days of Culture social media campaign, posted these pictures of her friend Barb's "magic door" in a wheat field near Condon, Oregon.